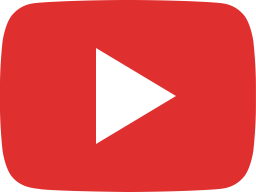 Bangkok's famous Chatuchak Market is back!
Visitors and residents to Bangkok have been making their way back to the city's famous Chatuchak market now that Covid restrictions have eased. While some vendors have not returned, the market is once again humming with life. From a huge variety of clothing stalls, to handicrafts, household goods, pets and food Chatuchak remains a must-see on any visit to Thailand. There are also many cool venues here where you can grab a drink or a snack, sit back and watch the people traffic. Chatuchak is still arguably the largest market in Asia and without a doubt still one of the best.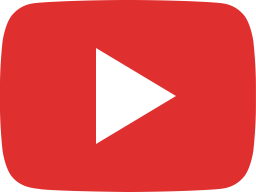 John Cleese visiting Bangkok on a one-night comedy Tour!
Still on tour at the age of 82, John Cleese will visit Bangkok at the Impact Exhibition Hall on January 11 , 2020 for his one night show "Why there is no Hope" . Our reporter Raine, and the team from Bangkok Expats, Max and David, were lucky enough to meet him together in advance via Zoom. He has delighted lovers of comedy across the world for generations. Whether he's walking or talking, John Cleese is one of the world's favourite funny men when it comes to silly slapstick and irreverent wit. From Monty Python's madness in the 1970,s …, to the brief but unforgettable Fawlty Towers, from the fun of a Fish Called Wanda…., to Q in James Bond - Die Another Day ...... to Nearly Headless Nick in Harry Potter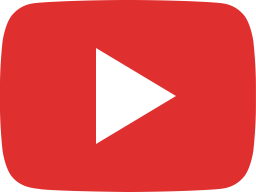 Khao San Road and its new Facelift
Many of us have fond memories of Khao San Road. It has long been a mecca for backpackers and budget travelers looking for the streets famous Pad Thai, cheap souvenirs and a youthful place to party. A journey to the new Khao San road reveals a very different destination today. A 48 million baht or 1.5 million dollar facelift during Covid has resulted in a new streamlined and paved walkway with upgraded footpaths and a new drainage system. A maximum of 480 street vendors are split into two separate shifts. No more fake goods can be sold and there are spot checks for cleanliness. And these days no entry is allowed without a rapid Covid test on site or proof of double vaccination. Like all other places serving food & drinks in Thailand these days there is a cutoff time for alcohol consumption – depending on the current rules. We'll let you decide if you like the new face of Khao San road.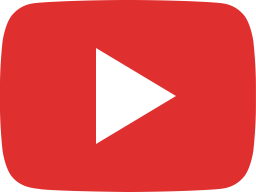 Netflix sensation 'The Serpent' exhibition currently at Patpong Museum Bangkok
Don't forget to visit the unique new exhibition dedicated to the Netflix sensation 'The Serpent' at Bangkok's award winning Patpong Museum! Open now till January 31st 2022 To book online visit: https://bit.ly/3d7F4mM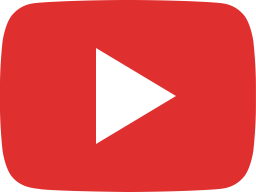 Bangkok's newest Walking Street - Klong Ong Ang
Klong Ong Ang Walking Street in Bangkok's bustling Chinatown district recently reopened much to the delight of locals and visitors. Bangkok's newest Walking Street makes exploring the Old City and Chinatown neighborhood easier than ever. The Walking Street stretches 1.5 km along both sides of a beautified section of the canal Klong Ong Ang between Damrong Sathit Bridge and Saphan Han Bridge. Klong Ong Ang has a long history. It was constructed in the 1780s by King Rama I soon after the establishment of Bangkok as the new capital and in its early days was a bustling lifeline of trade and travel. The name Ong Ang actually means pottery. The renovation project was awarded the 2020 Asian Townscape Awards from the UN-Habitat Regional Office for Asia and the Pacific. The restoration and beautification project saw this area transformed from a crowded enclave of hawker stalls and a polluted waterway into a charming urban recreational area.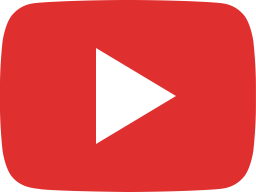 We can finally visit Thailand!
Optimism in Thailand is high as the country starts to open up. Everyone is ready for a better 2022 and a fresh start.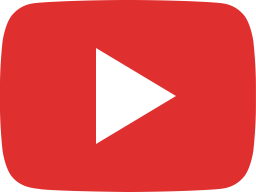 It's finally time to visit Thailand again!
Everyone is ready for a better 2022 and a fresh start. Optimism in Thailand is high as the country starts to open up. Visit our huge Destination Thailand you tube video channel library to plan your holiday options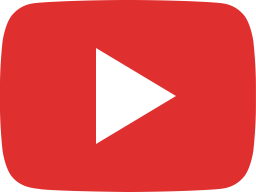 Thailand opens for Tourists - Entry requirements outlined!
Thailand has relaxed its quarantine restrictions and is reopening to vaccinated travellers arriving from several dozen countries and territories. It's expected the move - which includes Australia, the United States, the UK, India, China and Canada - to name a few, will provide a much-needed boost for the country's embattled tourism industry. Now, as of November 1, fully vaccinated travellers who have stayed a minimum of 21 days in one of 63 approved low risk countries and territories can avoid a lengthy hotel quarantine for the first time in more than 18 months. Instead, incoming travellers who meet the updated requirements will only need to stay one night in a government-approved hotel while they await the results of a COVID-19 test that will be administered upon arrival. Visitors under the age of 12 who are traveling with their parents are exempt from the vaccination requirement. Fully vaccinated travellers arriving from countries not on the list are eligible to enter through a sandbox scheme that requires them to stay in a government-approved hotel or resort in one of 17 destinations, including Phuket, Bangkok, Chiang Mai and Koh Samui, for seven nights before they will be allowed to travel freely in the country. You can find out all you need on travelling to Thailand here via the country's Tourism Authority website: https://www.tatnews.org/thailand-reopening/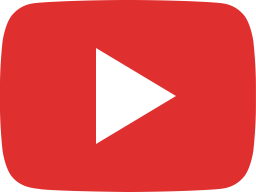 Ayutthaya Floods - Foundation helping the submerged Community
This years flooding has seen some of the worst in a decade and it hasn't spared the historic region of Ayutthaya just north of Bangkok. The inundation submerged much of the archeological site as heavy tropical rains continued to pound parts of the country. The resulting devastation affected more than 40 temples and nearly 16,000 households in Ayutthaya city as water entered 16 districts in the region. For many people in Thailand, surviving disasters like this has only been possible through the help of others. Bangkok Community Help Foundation is one of many initiatives helping the region. Led by Sunrise Tacos founder and CEO Greg Lange, and a dedicated team, the foundation has been re-painting, cleaning, renovating, providing food distribution and heading up construction projects for the betterment of Bangkok's Klong Toey slum community and many others in need. With the floods, getting much needed food staples like rice and drinking water to people sometimes requires a fleet of small boats, wet feet and a lot of determination. Volunteers and donations are always welcome and if interest you can get in touch here www.bangkokcommunityhelp.com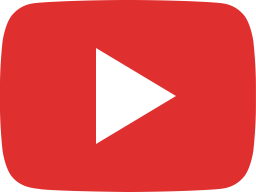 Medical Tourism through Thailand's Phuket Sandbox
Travellers have been returning to Thailand through the Phuket Sandbox for the past few months. Medical tourism is bringing many people back to the Land of Smiles. Need your teeth fixed, some minor surgery or a face & body makeover after Covid lockdown? Then you can now head to Thailand via Phuket and rejuvenate in paradise.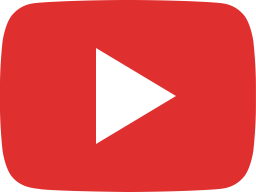 Holidu rank Bangkok as World #1 for combining work with a vacation!
We already know it's a great place for a holiday but now Bangkok has also been ranked as the number one city in the world for a 'workation' – a visit combining work and vacation – with Phuket also ranking in the top 10. The two Thai destinations ranked among the top cities in the world where people can take a break from their office life and have a holiday while still keeping up with work remotely. The Tourism Authority of Thailand announced the new survey which was conducted by Holidu, a German vacation search engine. The Workation Index rated 150 cities around the world based on the costs of renting a one-bedroom apartment, the cost of a cocktail after a long workday, Wi-Fi speeds, hours of sun each day, leisure activities available and so on. Bangkok won the top spot. Holidu saw the financial and cultural advantages of a workation in a Thai city, saying both Bangkok and Phuket offer an attractive balance of quality of life and affordability. So what are you waiting for?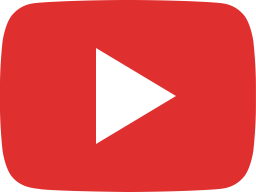 Spirulina - Ancient Aztec superfood grown in Thailand
Produced just outside of Bangkok in Ratchaburi, Spring Spirulina is sending it's Thailand grown Spirulina around the world Spirulina is a blue-green algae, and is believed to be one of the oldest life forms on Earth. First used by the Aztecs as an endurance-booster, it is an all-in-one source of nutrients including protein levels comparable to eggs. Modern research and ongoing studies have found that spirulina taken on a regular basis has potential for treating health concerns like cancer and heart disease. FB: https://www.facebook.com/springspirulina IG: https://www.instagram.com/spring_spirulina_thailand/ Line: @SpringSpirulina https://springspirulina.com/th/ ISpring Spirulina Specialist food shop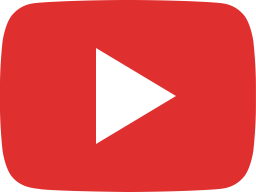 Jurassic Fishing Park - Cha-Am Thailand
Jurassic Fishing Park has some of the world's biggest carp and freshwater predators lurking in its waters – all ready to offer you that extra splash of adrenaline. It has a variety of natives species of fish such as Pacu, Redtail Catfish, Alligator Gar and many many more including their biggest fish, the Giant Arapaima (181 kg.) waiting to be caught by you! The lure of a Thailand holiday doesn't have to be all beaches and temples. Whether traveling solo, with non-angling partners, or with the family, a spot of fishing at the unique Jurassic Mountain Resort & Fishing Park can easily combine some sporty and yet harmless fishing with the perfect jungle holiday. https://www.jurassicfishingthailand.com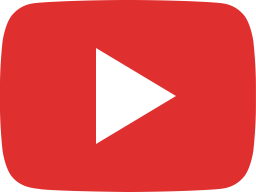 Bixo FinTech cryptocurrency platform sets sights on Thailand
If you've always wanted to dabble in crypto currency but don't know where to start, then a new platform has set its sights on Thailand, and Asia as a whole, to offer next-gen solutions to clientele – starting with investments as small as $100. Headquartered in London, Bixo FinTech plans to offer its Forex and Cryptocurrency trading platform to those interested to learn, invest and trade in forex and cryptocurrencies. So far, the company says over 100,000 people from Thailand have joined the Bixotrade platform. Globally the company has garnered a total investment of $5 billion US dollars funded through Venture Capital, and currently, has over 5 million "members", who are participating in one of three Bixo Trade packages. Package 1 requires a minimum investment of only US$100 and a maximum of US$4,999 to receive a daily profit of up to 1.50% for 200 days. For those wishing to gain a profit of 1.75% or a 2% profit per day, investors can buy into either Package 2 or Package 3, which calls for a minimum investment of US$5,000 or US$25,000, respectively. All packages are valid for 200 days only with a guaranteed return on principal. While it may sound too good to be true, the company says it is backed up by a professional team of financial advisers, market analysts and support staff with countless years of experience coupled with AI capabilities. To find out more about the membership benefits and future offerings, you can visit this website: For further information contact: www.bixotrade.com support@bixotrade.com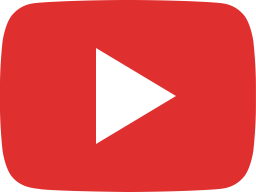 Phuket opens its doors to International Travelers
Are you ready? Phuket is to re-open its doors this July 2021! Phuket will be the first destination in Thailand to reopen to vaccinated foreign tourists without quarantine requirements from 1 July, 2021 International travelers are required to remain on the resort island for 14 days before leaving the province to explore other parts of Thailand. Encouraging medical tourism is a key component of the re-opening strategy.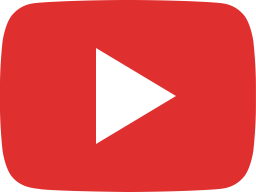 Phuket - Will it survive the pandemic?
Resorts, hotels, restaurants and attractions are hanging-on during Covid and hoping for the best but the Phuket you remember may be very different when you return. If you have visited Thailand before, you'll be familiar with the sun soaked sands of Phuket island. The dreamy resorts here are a major draw-card for holidaymakers from around the world and heading to the beach here is an absolute must. Patong Bach has always been the most crowded – often packed to the brim with sunbathers from around the world. For sun lovers it closely competed with Kata and Karon Beaches. Further along the west coast, Kamala has been especially famous for its beach parties. But the Covid pandemic has had a major impact on this paradise island. Some restaurants and venues catering for expats and local residents have maintained a measure of business activity. The old sector of Phuket Town, while almost deserted at night, does have a steady flow of domestic visitors during the day, especially on weekends. But activities, attractions and beach areas that have traditionally relied on international tourism have been hit hard. Off shore, long-tail boats sit idle, fishermen await a return to better days, while the odd sailboat cruises an empty sea. But for nature lovers, paradise remains and if you are in Thailand and have the chance to visit Phuket, Covid restrictions permitting, then the water here has never been clearer and the sounds of silence may be exactly what you need.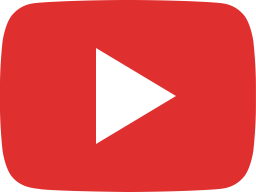 Cooking with Blue Elephant - Phuket - Fried fish with Tumeric
Launched in 1980 with Chef Nooror at the helm, Blue Elephant has branches in London, Paris, Dubai and Malta, but none of them are the same as Bankok's antique colonial house on Sathorn Road as well as it's 100 year old mansion in Phuket Town www.blueelephant.com/phuket www.blueelephant.com/bangkok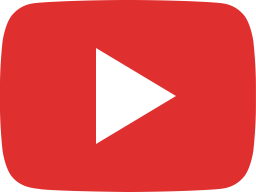 Koh Chang - A Holiday surrounded by Nature
Koh Chang, known also as 'Elephant Island' named because of its elephant shaped headland, is Thailand's third largest island after Phuket and Samui. It is located around 300 kilometres east of Bangkok in Trat Province, in the Gulf of Thailand near the Cambodian border. From jungle covered mountain peaks to sweeping bays, great waterfalls to flourishing coral reefs, beach huts to luxury resorts, Koh Chang has plenty to offer for everyone. Koh Chang is part of the Mu Ko Chang National Park. Despite its increase in development and tourism in the past decade or so, it still retains its remote and rugged character.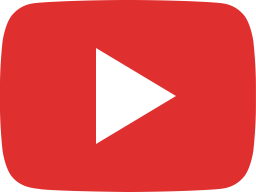 Exploring the hideaway islands of Trang Thailand
Some of Thailand's most romantic beaches are in areas less known to the international traveler. In the south of the country in Trang Province where you'll find some stunning places to explore. One of the first things that you should do when you arrive in Trang is to jump on a boat and head-off for an island tour. Featured: Ko Mook Ko Libong Libong Archipelago Wildlife Reserve Ko Kradan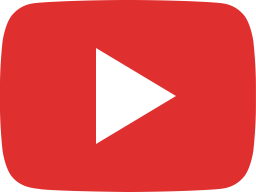 Luxury Escapes - Six Senses Samui Thailand
One of the most stunning resorts in Koh Samui. This video offers a glimpse of this stunning property when it was originally known as the Sila Evason Hideaway An. A true luxury escape in every detail!