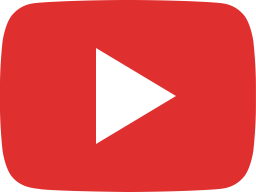 Koh Lipe - Thailand's extraordinary hideaway Island
Koh Lipe is a fabulous small island paradise on the rugged coastline of the south Andaman Sea in southern Thailand. On a clear day you can see the Malaysian Island of Langkawi across the waves. It is now one of the top 'must-see' trending hideaway islands boasting three main white sandy beaches, clear turquoise waters, a jungle interior, chilled-out bars, and a friendly vibe. Our idyllic home for the next few days was the Mali Resort Sunrise Beach. It may have taken us a bit longer to get there, but it was a stunning destination and well worth the effort. #islandparadise #island #holiday #paradise #kohlipe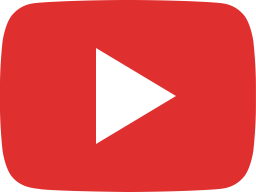 Thailand IN VITRO Fertilization Destination
Thailand is on the international map as the go-to destination for In-vitro Fertilization. For example, the excellent IVF Center at Thonburi Bamrungmuang Hospital offers the full spectrum of fertility options, including Next Generation Sequencing, and ICSI (Intra-cyto-plasmic Sperm Injection) where carefully selected sperm is injected into each egg to increase the success rate. Thanks to the technology available here, clinicians can improve in-vitro fertilization success rates and reduce the risk of severe inherited genetic disorders. The center offers various treatments for infertility, embryo development and incubation and genetic testing, reducing the time needed to achieve pregnancy. #invitro #invitrofertilisation #invitrofertilization #thailand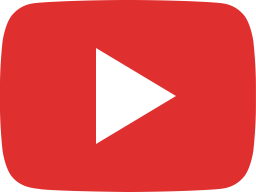 Thailand Yacht Show is back! Ocean Marina Pattaya - June 9-12th 2022
The pandemic has not affected the boating industry and has in fact continued to be booming! Boat builders are now struggling to keep up with the demand from customers wanting to enjoy the freedom of the high seas. Riding this wave, after an absence of two years, the Thailand Yacht Show has hoisted its sails and is about to set its sights on both Pattaya and Phuket. Andy Treadwell, CEO of the event's organiser – Verventia - is set to open the 6th edition of the government-initiated Thailand Yacht Show 2022… …at the largest full-service marina in Asia, Pattaya's Ocean Marina - from June 9 till 12. #thailandyachtshow #boatshow #boatexhibition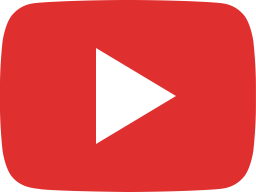 Bangkok - Unique "A Night to Remember" Charity Concert
For an Expat there is always the exciting challenge of working abroad but there is nothing that compares to the joy of going home. Ja Wuttithamrong spent 20 years of her life away from Thailand pursuing her media & education career and her love of community projects. After returning to Thailand in 2020, right at the start of the global pandemic, Ja also returned to her love of helping others and formed her new company Kula to do just that. Kula aptly means Community in Sanskrit. Kula is organizing a unique 'Night to Remember' charity concert in Bangkok on June 3 – A gala black tie dinner at the Park Hyatt Hotel which will feature a silent auction, the award winning Thai Youth Orchestra, and two Harvard Capella groups from the USA, the Harvard Krokodiloes ….. and the Radcliffe Pitches.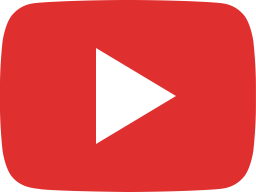 Expat Dental Open Day - June 6 & 7 - Free Consultation
If you are looking for the latest in dental technology, affordable prices and fast turn-around implants or crowns, then don't miss the Expat Open Day at Thonburi Bamrungmuang's Digital Dental Center. This is the only fully Advanced Digital Dental Center in Bangkok. On June 6 & 7, members of Thailand's Expat Community are invited to be the centers special guests and enjoy FREE dental consultation by the team of dental specialists. Special guests will receive Open House gifts and limited discounts. OPEN HOUSE: June 6 -7, 2022 From 9:00 AM to 5:00 PM You can also book in advance for a special free consultation ADDRESS:: Digital Dental Center 2nd floor Thonburi Bamrungmuang Hospital Bangkok For an advance reservation, please contact: Email: digitaldental@thonburibamrungmuang.com LineID: @digitaldental Whatsapp: 084-2283682 Tel: 02-2207999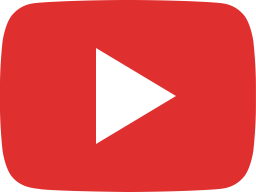 Good News! - Thailand fully opens for International Travellers
Thailand is now much more accessible for international travellers! Thailand's Centre for Covid-19 Situation Administration (CCSA) has ended the Test & Go and has made the Thailand Pass system much easier for foreign arrivals. The Test & Go scheme will no longer be used from May 1 Entry rules for vaccinated travellers from May 1: International travellers who are fully vaccinated will no longer be required to show proof of a pre-arrival negative RT-PCR test nor undergo an arrival test. They are still required to register for a Thailand Pass (via https://tp.consular.go.th/) with a Certificate of COVID-19 Vaccination and an insurance policy with coverage no less than US$10,000 (reduced from US$20,000). Once arriving in Thailand, they will be allowed entry and are free to go anywhere in the kingdom. Entry rules for unvaccinated travellers from May 1: International travellers who are unvaccinated or are not fully vaccinated will also no longer be required to show proof of a pre-arrival negative RT-PCR test nor undergo an arrival test. They are required to register for a Thailand Pass with a 5-day hotel booking and an insurance policy with coverage no less than US$10,000 (reduced from US$20,000). Once arriving in Thailand, they must proceed to undergo the quarantine for 5 days and undergo an RT-PCR test on Day 5. Exception is made for unvaccinated travellers who are able to upload proof of a negative RT-PCR test within 72 hours of travel via the Thailand Pass system, they – like those fully vaccinated – will be allowed entry and are free to go anywhere in the kingdom. So now it's time to start planning your next visit to the Land of Smiles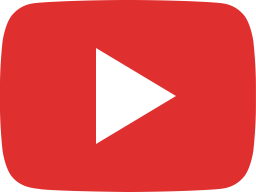 Bangkok Pet Cafes to brighten your day!
In big cities like Bangkok, where space is limited, finding a pet friendly café is a godsend for animal lovers. And for those who don't have the space or the permission to have a pet of their own, there are now dozens of venues in the city that provide both human treats and a café full of furry or feathered friends to brighten up your day Happy Bird's Day Ekkamai Soi 6 Alley, Sukhumvit 63, Bangkok Dog in Town Ekkamai Soi 6 Alley, Sukhumvit 63, Bangkok The Fairy Door RainHill, cnr Sukhumvit 47, Bangkok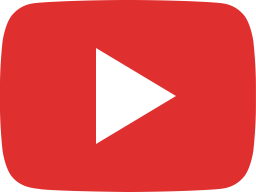 Train Trip adventure ideas in Thailand
Taking a train journey in Thailand is both an enjoyable and an affordable experience. Most journeys begin at Bangkok's Iconic Hua Lampong central station. This historic landmark was designed by an Italian architect in the Neo-Renaissance style and opened in 1916. From this hub you can journey throughout Thailand. You can take a 3rd class train to Kanchanaburi and the famous bridge over the river Kwai for only Baht 40- or $1.20 one way. A journey to Udon Thani in Isaan, Thailand's North East, might take you across the famous Pasak Cholasit Dam - the largest reservoir in Thailand's central region, and a royal initiative by His Majesty King Bhumibol. This is a key rice growing region of Thailand. The State Railway of Thailand offers several special excursions each year for visitors who want to capture the beauty and expanse of the dam. You can climb off and explore further if you want or just enjoy the round trip. There are plenty of food vendors on hand to ensure you have enough sustenance for the journey. The 3rd class carriage journey is Baht 211- or about $6.50 each way. The journey from Bangkok to the seaside resort of Hua His is one of the most popular in Thailand.  For Baht 44 or $1.33 each way you can journey to one of the oldest and loveliest railway stations built during the reign of King Rama Six. Make sure you grab a snack from a track side vendor.   From here you can explore the lovely seaside town…..before venturing back to the train and another journey.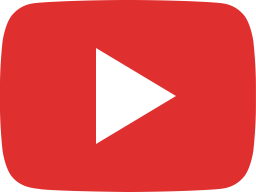 Bangkok's only beach and a totally unique River Party Boat
Bangkok is home to many cool places to party but this would have to be one of the most unique perched on the banks of the river in the city heart. To get here, it's a good idea to take the BTS skytrain to the Saphan Thaksin station. Then take a leisurely walk along Chareon Krung Road towards Soi 57. You can explore the shophouses and temples along the way. This is one of the oldest parts of the city and is rich history. Opposite Soi 57 you'll see the entrance to the old Bangkok Dock. Walk through the entrance and down to the river. The quirky Bangkok Island awaits! You can relax with a cocktail on shore or head aboard for sunset on the river. The space is huge and available for private parties or corporate events. Bangkok island boat will hold 320 people and is also capable of cruising up the Chao Phrayah river for music events and even weddings. There are also special cruises with DJ's, live music, food & drinks. On a regular day, entry is free. So why not experience some city life, island style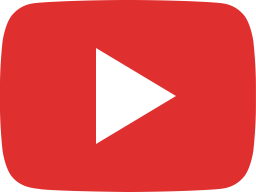 Thailand's famous Maya Bay "The Beach" Re-opens
Thailand's iconic Maya Bay (made famous by the Leonardo DiCaprio movie The Beach) has finally reopened to visitors after four years of closure. But there are new visitor rules. In the past, this little piece of paradise, located in Mu Ko Phi Phi National Park, was attracting around 6000 people every day. Yet at only 15 meters-wide and 250 meters-long, the small bay quickly became a victim of its own popularity. Initially, the closure was meant to last four months but after 4 years of rejuvenation vaccinated tourists are now welcome back. As of now, visitors are capped at 300 people in one of seven or eight shifts per day between 10am and 4pm—in effect limiting the daily total to 3000 people.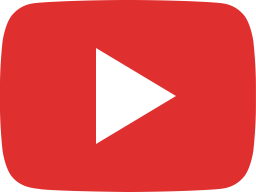 Bangkok's famous Chatuchak Market is back!
Visitors and residents to Bangkok have been making their way back to the city's famous Chatuchak market now that Covid restrictions have eased. While some vendors have not returned, the market is once again humming with life. From a huge variety of clothing stalls, to handicrafts, household goods, pets and food Chatuchak remains a must-see on any visit to Thailand. There are also many cool venues here where you can grab a drink or a snack, sit back and watch the people traffic. Chatuchak is still arguably the largest market in Asia and without a doubt still one of the best.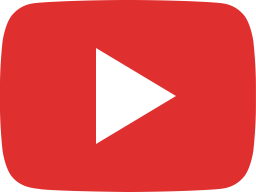 John Cleese visiting Bangkok on a one-night comedy Tour!
Still on tour at the age of 82, John Cleese will visit Bangkok at the Impact Exhibition Hall on January 11 , 2020 for his one night show "Why there is no Hope" . Our reporter Raine, and the team from Bangkok Expats, Max and David, were lucky enough to meet him together in advance via Zoom. He has delighted lovers of comedy across the world for generations. Whether he's walking or talking, John Cleese is one of the world's favourite funny men when it comes to silly slapstick and irreverent wit. From Monty Python's madness in the 1970,s …, to the brief but unforgettable Fawlty Towers, from the fun of a Fish Called Wanda…., to Q in James Bond - Die Another Day ...... to Nearly Headless Nick in Harry Potter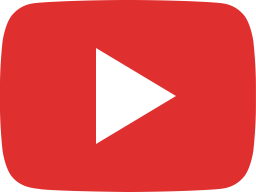 Khao San Road and its new Facelift
Many of us have fond memories of Khao San Road. It has long been a mecca for backpackers and budget travelers looking for the streets famous Pad Thai, cheap souvenirs and a youthful place to party. A journey to the new Khao San road reveals a very different destination today. A 48 million baht or 1.5 million dollar facelift during Covid has resulted in a new streamlined and paved walkway with upgraded footpaths and a new drainage system. A maximum of 480 street vendors are split into two separate shifts. No more fake goods can be sold and there are spot checks for cleanliness. And these days no entry is allowed without a rapid Covid test on site or proof of double vaccination. Like all other places serving food & drinks in Thailand these days there is a cutoff time for alcohol consumption – depending on the current rules. We'll let you decide if you like the new face of Khao San road.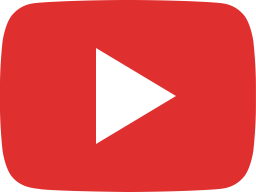 Netflix sensation 'The Serpent' exhibition currently at Patpong Museum Bangkok
Don't forget to visit the unique new exhibition dedicated to the Netflix sensation 'The Serpent' at Bangkok's award winning Patpong Museum! Open now till January 31st 2022 To book online visit: https://bit.ly/3d7F4mM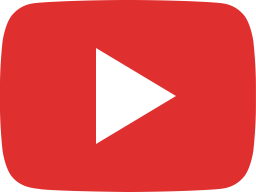 Bangkok's newest Walking Street - Klong Ong Ang
Klong Ong Ang Walking Street in Bangkok's bustling Chinatown district recently reopened much to the delight of locals and visitors. Bangkok's newest Walking Street makes exploring the Old City and Chinatown neighborhood easier than ever. The Walking Street stretches 1.5 km along both sides of a beautified section of the canal Klong Ong Ang between Damrong Sathit Bridge and Saphan Han Bridge. Klong Ong Ang has a long history. It was constructed in the 1780s by King Rama I soon after the establishment of Bangkok as the new capital and in its early days was a bustling lifeline of trade and travel. The name Ong Ang actually means pottery. The renovation project was awarded the 2020 Asian Townscape Awards from the UN-Habitat Regional Office for Asia and the Pacific. The restoration and beautification project saw this area transformed from a crowded enclave of hawker stalls and a polluted waterway into a charming urban recreational area.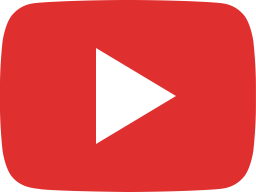 It's finally time to visit Thailand again!
Everyone is ready for a better 2022 and a fresh start. Optimism in Thailand is high as the country starts to open up. Visit our huge Destination Thailand you tube video channel library to plan your holiday options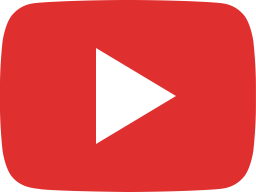 We can finally visit Thailand!
Optimism in Thailand is high as the country starts to open up. Everyone is ready for a better 2022 and a fresh start.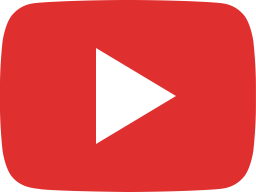 Thailand opens for Tourists - Entry requirements outlined!
Thailand has relaxed its quarantine restrictions and is reopening to vaccinated travellers arriving from several dozen countries and territories. It's expected the move - which includes Australia, the United States, the UK, India, China and Canada - to name a few, will provide a much-needed boost for the country's embattled tourism industry. Now, as of November 1, fully vaccinated travellers who have stayed a minimum of 21 days in one of 63 approved low risk countries and territories can avoid a lengthy hotel quarantine for the first time in more than 18 months. Instead, incoming travellers who meet the updated requirements will only need to stay one night in a government-approved hotel while they await the results of a COVID-19 test that will be administered upon arrival. Visitors under the age of 12 who are traveling with their parents are exempt from the vaccination requirement. Fully vaccinated travellers arriving from countries not on the list are eligible to enter through a sandbox scheme that requires them to stay in a government-approved hotel or resort in one of 17 destinations, including Phuket, Bangkok, Chiang Mai and Koh Samui, for seven nights before they will be allowed to travel freely in the country. You can find out all you need on travelling to Thailand here via the country's Tourism Authority website: https://www.tatnews.org/thailand-reopening/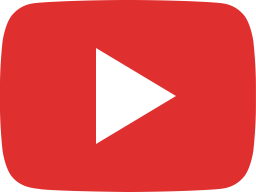 Ayutthaya Floods - Foundation helping the submerged Community
This years flooding has seen some of the worst in a decade and it hasn't spared the historic region of Ayutthaya just north of Bangkok. The inundation submerged much of the archeological site as heavy tropical rains continued to pound parts of the country. The resulting devastation affected more than 40 temples and nearly 16,000 households in Ayutthaya city as water entered 16 districts in the region. For many people in Thailand, surviving disasters like this has only been possible through the help of others. Bangkok Community Help Foundation is one of many initiatives helping the region. Led by Sunrise Tacos founder and CEO Greg Lange, and a dedicated team, the foundation has been re-painting, cleaning, renovating, providing food distribution and heading up construction projects for the betterment of Bangkok's Klong Toey slum community and many others in need. With the floods, getting much needed food staples like rice and drinking water to people sometimes requires a fleet of small boats, wet feet and a lot of determination. Volunteers and donations are always welcome and if interest you can get in touch here www.bangkokcommunityhelp.com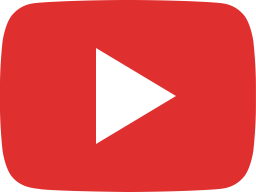 Medical Tourism through Thailand's Phuket Sandbox
Travellers have been returning to Thailand through the Phuket Sandbox for the past few months. Medical tourism is bringing many people back to the Land of Smiles. Need your teeth fixed, some minor surgery or a face & body makeover after Covid lockdown? Then you can now head to Thailand via Phuket and rejuvenate in paradise.