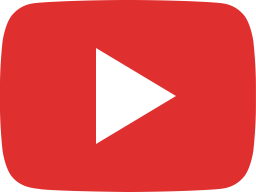 Spirulina - Ancient Aztec superfood grown in Thailand
Produced just outside of Bangkok in Ratchaburi, Spring Spirulina is sending it's Thailand grown Spirulina around the world Spirulina is a blue-green algae, and is believed to be one of the oldest life forms on Earth. First used by the Aztecs as an endurance-booster, it is an all-in-one source of nutrients including protein levels comparable to eggs. Modern research and ongoing studies have found that spirulina taken on a regular basis has potential for treating health concerns like cancer and heart disease. FB: https://www.facebook.com/springspirulina IG: https://www.instagram.com/spring_spirulina_thailand/ Line: @SpringSpirulina https://springspirulina.com/th/ ISpring Spirulina Specialist food shop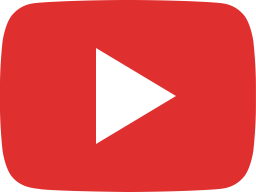 Jurassic Fishing Park - Cha-Am Thailand
Jurassic Fishing Park has some of the world's biggest carp and freshwater predators lurking in its waters – all ready to offer you that extra splash of adrenaline. It has a variety of natives species of fish such as Pacu, Redtail Catfish, Alligator Gar and many many more including their biggest fish, the Giant Arapaima (181 kg.) waiting to be caught by you! The lure of a Thailand holiday doesn't have to be all beaches and temples. Whether traveling solo, with non-angling partners, or with the family, a spot of fishing at the unique Jurassic Mountain Resort & Fishing Park can easily combine some sporty and yet harmless fishing with the perfect jungle holiday. https://www.jurassicfishingthailand.com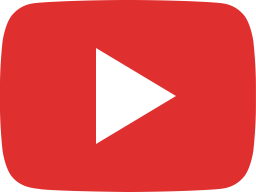 Bixo FinTech cryptocurrency platform sets sights on Thailand
If you've always wanted to dabble in crypto currency but don't know where to start, then a new platform has set its sights on Thailand, and Asia as a whole, to offer next-gen solutions to clientele – starting with investments as small as $100. Headquartered in London, Bixo FinTech plans to offer its Forex and Cryptocurrency trading platform to those interested to learn, invest and trade in forex and cryptocurrencies. So far, the company says over 100,000 people from Thailand have joined the Bixotrade platform. Globally the company has garnered a total investment of $5 billion US dollars funded through Venture Capital, and currently, has over 5 million "members", who are participating in one of three Bixo Trade packages. Package 1 requires a minimum investment of only US$100 and a maximum of US$4,999 to receive a daily profit of up to 1.50% for 200 days. For those wishing to gain a profit of 1.75% or a 2% profit per day, investors can buy into either Package 2 or Package 3, which calls for a minimum investment of US$5,000 or US$25,000, respectively. All packages are valid for 200 days only with a guaranteed return on principal. While it may sound too good to be true, the company says it is backed up by a professional team of financial advisers, market analysts and support staff with countless years of experience coupled with AI capabilities. To find out more about the membership benefits and future offerings, you can visit this website: For further information contact: www.bixotrade.com support@bixotrade.com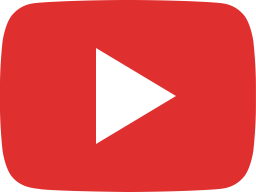 Phuket opens its doors to International Travelers
Are you ready? Phuket is to re-open its doors this July 2021! Phuket will be the first destination in Thailand to reopen to vaccinated foreign tourists without quarantine requirements from 1 July, 2021 International travelers are required to remain on the resort island for 14 days before leaving the province to explore other parts of Thailand. Encouraging medical tourism is a key component of the re-opening strategy.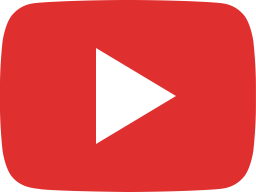 Phuket - Will it survive the pandemic?
Resorts, hotels, restaurants and attractions are hanging-on during Covid and hoping for the best but the Phuket you remember may be very different when you return. If you have visited Thailand before, you'll be familiar with the sun soaked sands of Phuket island. The dreamy resorts here are a major draw-card for holidaymakers from around the world and heading to the beach here is an absolute must. Patong Bach has always been the most crowded – often packed to the brim with sunbathers from around the world. For sun lovers it closely competed with Kata and Karon Beaches. Further along the west coast, Kamala has been especially famous for its beach parties. But the Covid pandemic has had a major impact on this paradise island. Some restaurants and venues catering for expats and local residents have maintained a measure of business activity. The old sector of Phuket Town, while almost deserted at night, does have a steady flow of domestic visitors during the day, especially on weekends. But activities, attractions and beach areas that have traditionally relied on international tourism have been hit hard. Off shore, long-tail boats sit idle, fishermen await a return to better days, while the odd sailboat cruises an empty sea. But for nature lovers, paradise remains and if you are in Thailand and have the chance to visit Phuket, Covid restrictions permitting, then the water here has never been clearer and the sounds of silence may be exactly what you need.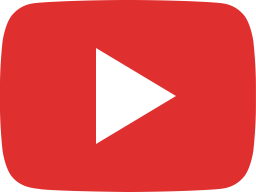 Cooking with Blue Elephant - Phuket - Fried fish with Tumeric
Launched in 1980 with Chef Nooror at the helm, Blue Elephant has branches in London, Paris, Dubai and Malta, but none of them are the same as Bankok's antique colonial house on Sathorn Road as well as it's 100 year old mansion in Phuket Town www.blueelephant.com/phuket www.blueelephant.com/bangkok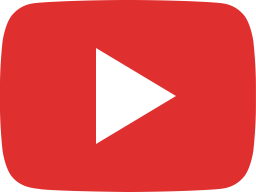 Koh Larn - Pattaya's own island paradise
There are several idyllic islands that are just a short distance from Bangkok and are ideal for a weekend escape. In this episode we take a short speedboat ride to Koh Larn's Nabaan Pier, just off Pattaya's beach, less than 2 hours from Thailand's capital metropolis. This little island in the Gulf of Thailand packs a lot of punch. Koh Larn is best known for is its stunning six main beaches and a few smaller escapes of white sand and crystal clear waters. The Island is only 4km long and 2km wide and is about 180 meters high at the highest point. The terrain is mostly mountainous and its best to explore here on a scooter, though you can walk or take a local taxi. The local village here is well worth exploring. Wander through the narrow streets and the colourful houses. You'll find a vivid array of vendors, local restaurants and coffee shops. This place used to be filled to the brim with day trippers but these days its quiet and pristine and if you do happen to be in Thailand it's a wonderful place to escape Covid Blues and just reconnect with paradise.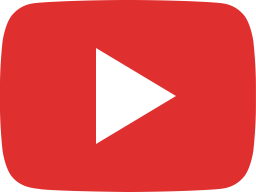 Things we miss about Thailand
We miss its beautiful beaches & gorgeous resorts. We think about its friendly people and pristine nature. We dream about its spicy cuisine and fascinating markets. We imagine cruising Bangkok's Chao Phraya river, exploring the vibrancy of Chinatown and discovering the majesty of its temples. We miss its misty mountains and its sparking nightlife. Until you can visit again, let Destination Thailand remind you of what awaits in the Land of Smiles. If you are a travel blogger, maintain engagement & grow your own audience even more with our awesome hashtags partner: https://www.hashtagsforlikes.co/grow-your-instagram?id=547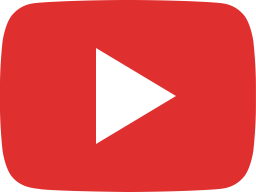 Escaping to Koh Samet during shutdown
While there are Covid related restrictions in Thailand, and social distancing and mask wearing is still required, domestic tourists and expats are starting to explore again. The island of Samet off the coast of Rayong in Thailand's gulf only allows 1500 visitors at a time. For those of us lucky enough to escape lockdown, an escape here is paradise in every sense of the word.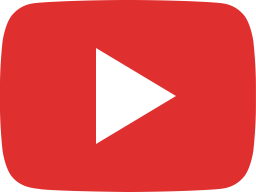 Royal Varuna Yacht Club - Thailand's world class sailing hub
Many seasoned sailors who visit this idyllic club hidden away in the middle of the city of Pattaya, agree that it is one of the best sailing clubs in the world. Whole generations of Thais and Expats have learned the ropes and trimmed their sails on this shoreline. The Varuna Yacht Club was established in 1957 and was bestowed with Royal patronage in 1965. In the past, Thailand's former King Bhumpol and many other royals often sailed here. We were here for the highly competitive Varuna Cup Regatta weekend. Sailors included a team of youngsters sailing their Optimists, Keelboats, Mono hulls predominantly Lasers and Catamarans including NACRA's All that was needed was the wind and Mother Nature delivered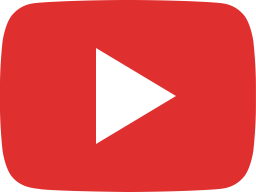 Burapha Bike Week - Pattaya's huge motorbike party!
Motor Bikes and bike culture are very popular in Thailand. The Burupha Bike week is a multi-day festival held during Thailand's dry season in February every year. A yearly pilgrimage to Thailand's most famous party city – Pattaya, a beachside city 150 kilometers south of Bangkok. Traditionally, the festival begins with a "Ride for Peace" parade through the city along the beach. It all started as a small club party …. well over 20 years ago …. now it's the biggest bike event in South East Asia. This family friendly festival is about vendors, parades, cool music performed by both top Thai and international performers on multiple stages and heaps of food and entertainment Its loud, exciting and electric ….. and raises huge amounts of money for charity, drawing more than 100,000 visitors including many international riders visiting from the region.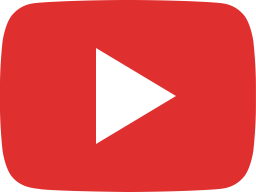 Daring Thai Cave Rescue has song launch - 'Where the Eagles Fly'
No one in the world will forget the scenes when 12 boys and their soccer coach were found alive in Thailand's Tham Luang cave system near Chiang Rai in late June 2018. Chiang Rai based British cave diver Vern Unsworth was the first foreign rescuer at the scene and played a crucial role in the rescue efforts. Movies, mini-series, documentaries and books have been and are still being produced to capture the 18-day drama. There are also songs- "Where the Eagles Fly" was co-written and produced by Will Robinson of The Isan Project, to pay tribute to Vern Unsworth. The music video was shown first in Bangkok recently at a special event attended by the media, tourism authority representatives and the hero himself. One of the key moments at the event was when former tourism minister, Senator Weerasak Kowsurat, who was involved on site in the rescue mission's decision-making, produced a water stained note hand written by Vern during the first days of the drama. These days Vern Unsworth is also keeping busy consulting on TV & movie projects such as "Thirteen Lives", directed by Apollo 13 director, Ron Howard. You can watch the full music video here: https://www.youtube.com/watch?v=CFS35z_3RE4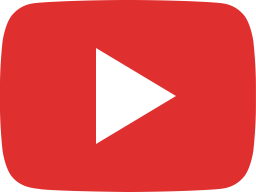 Pattaya Thailand - 'Walking Street' ghost town
It has changed so much! In October 2019 the streets of Pattaya were overflowing with tourists. Up to 15 million people visited this beachside city each year. The attractions were bustling with local and foreign visitors, beach road and the main South Pattaya beach strip overflowed with sun seekers while the famous Walking street was heaving with bars, clubs and scores of sightseers. October 2020 and the beaches are deserted, go-go bars stand empty and cabarets have shut their doors. Business has ground to a standstill thanks to the worldwide travel restrictions resulting from the coronavirus pandemic. For one of the world's most infamous tourism hotspots, the economic devastation is crippling.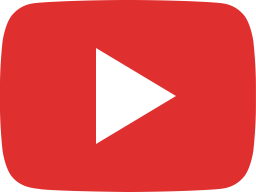 Bang Saray Thailand - A charming fishing village and its hideaway Beach Club
The fishing village of Bang Saray and its fabulous long sandy beach are among the most pleasant destinations in the Pattaya area, as well as being a very small, quaint town with a very local atmosphere. In this episode we visit the Bang Saray Club, a hideaway nestled on a beach at the end of Bang Saray village. An idyllic setting in which to enjoy a glass or two or a leisurely meal. David Goulden Khun Suwana Viroonchan.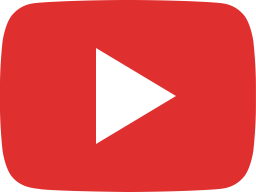 Sangkhlaburi Thailand - Jungle adventures on the Burmese Border
Sangkhlaburi's forests are wilder and less visited than most trekking destinations in northern Thailand. A true jungle adventure where we end up bamboo rafting through a dense forest. Traveling to Sangkhlaburi is a great way to get really off the beaten track in Thailand. For many visitors, Sangkhlaburi is just too far out of the way. That is great news if you are looking for a true adventure destination. The most difficult part about traveling to Sangkhlaburi is simply getting there. The town is at a dead end of a 200 km road north-west of Kanchanaburi. It is the one road in and out, no loops to be made from here. Once you make it to Sangkhlaburi though, there are few great destinations to visit.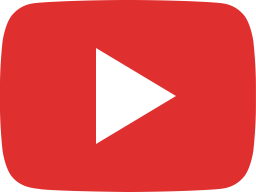 Sangkhlaburi - Stunning tribal Thai town on the Burmese Border
Sangkhlaburi is a serene small town on the Burmese border located about 5 hours northwest of Bangkok in the province of Kanchanaburi Thailand. It is a unique rustic untouched destination to unwind, relax, eat and to meet the diverse local people. Sangkhlaburi is split into two parts, a Thai one and a Mon part called Wangka. The two parts are connected by an amazing wooden bridge. This Mon bridge is one of the most famous attractions in Sangkhlaburi as well as its sunken old temple, the only part left after its ancient city was drowned by its dam.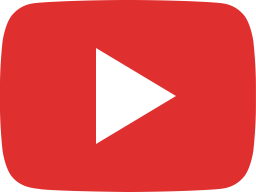 Exploring Kanchanaburi attractions along the River Kwai Thailand
The province of Kanchanaburi in Thailand is located just 130km away from the city of Bangkok and is a popular tourist destination for both foreigners and Thais looking to escape Bangkok. It is an area of lush magnificent landscapes and natural charming natural beauty and is also rich in history, especially from the World War II era, when the Japanese built the Death Railway ans took away thousands of innocent lives, today you can see the memories of this by going to the many memorials and museums that you will see dotted around the area In this episode we explore Kanchanaburi's attractions along the River Kwai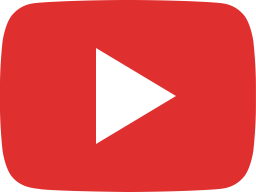 Trisara Phuket - Thailand top dream resort
Trisara Phuket is one of the most luxurious and private five-pearl properties in Thailand. Its a luxury resort on the North Western tip of Phuket with an exceptional selection of Private Pool Villas & an exquisite Private Beach. Truly a tropical Thai Paradise! Luxury Escapes - Trisara Resort Phuket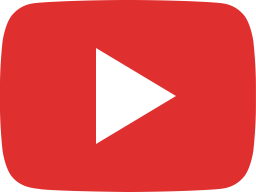 Luxury Escapes - Six Senses Samui Thailand
One of the most stunning resorts in Koh Samui. This video offers a glimpse of this stunning property when it was originally known as the Sila Evason Hideaway An. A true luxury escape in every detail!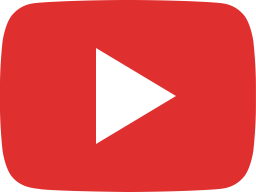 Cooking Thai Food with Bo Lan - Deep fried Fish Cakes
Chef couple Duangporn Songvisava (Bo) and Dylan Jones (lan) have been serving Royal Thai dishes to much fanfare for nearly a decade at their Bo Lan Restaurant in Bangkok. The heritage of the cuisine is respected, but there is a touch of modernity in the presentation In this episode Ian and Bo cook a popular Thai dish - Deep fried Fish Cakes