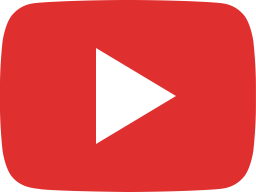 Thailand continues to be a world-class destination for Surgery
More and more people are choosing Thailand as a destination for surgery. Not only are the doctors here renowned for their skill, the service is first class, there's little waiting time and spending your recovery time in the land of smiles is a major plus. An example of an International surgery center is Thonburi Bamrungmuang Hospital. It provides diagnostic and treatment services with high technology and certified doctors and surgeons in various specialties. In this video we introduce Dr Arun, a specialist in colon and rectal surgery. He highly recommended timely checkups as we grow older, particularly after 50 years. Dr Arun is joined by a whole fleet of specialists. That means when it comes to surgery, in this hospital, you're in good hands. #thailand #thailandshospital #medicaltourism #thailandsurgery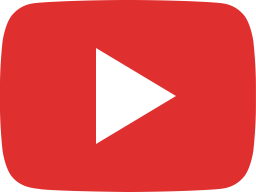 Our staycation at Bangkok's totally refurbished Amari Watergate Hotel
Bangkok's centrally based Amari Watergate took advantage of the pandemic lull on travel to totally refurbish the hotel and the end result is a shiny new contemporary escape that has been inspired by the life and culture along the nearby Khlong Saen Saeb canal – which is the city's central waterway. We experience a wonderful holiday and also meet General Manager Sakamol Mondal, who tells us more! #bangkoktravel #bangkokhotels #amari #hotel #staycation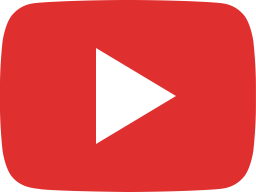 Bangkok Top Attractions: Discover the hidden Canals and The Grand Palace
Thailand's capital Bangkok is a river city and much of the early history & culture of this bustling metropolis is centered on its waterway, the Chao Phraya. Nowhere reveals the past like Bangkok's hidden canals. You can take a guided tour but it's also fun to head to the river at the main jetty near the Thaksin Bridge, next to the Shangrila Hotel, and negotiate for an hour or two of exploring by traditional riverboat. It will cost around 30 to 40 dollars depending on your skill. The canals that weave through the old city, known as Thonburi, will introduce you to the local stilt homes built over the water, small temples and the simple life of river fisher folk and floating vendors. Some will stop to entice you with souvenirs or refreshments. Deep inside the canals, one of the highlights of the journey is the 400 year old Wat Paknam. This historic temple is now home to the city's biggest Buddha image, with a width of 40 meters in its cross-legged meditation posture. The recently completed bronze giant towers nearly 70 meters above the ground and is the height of a 20-story building. From here, you follow the signs (street sign in canal!) and the canal weaves back through the old city to the Chao Phraya. Venture further along this aptly named river of kings and you'll arrive at the dazzling Grand Palace. Entry is around $15 and make sure you dress respectfully with shoulders and legs covered. The Grand Palace is undoubtedly the most famous landmark in Bangkok and a must see for any first-time visitor to the city. It was built in 1782 and for 150 years was the home of the Thai King, the Royal court and the seat of government. The beautiful architecture and intricate detail is a tribute to the creativity and craftsmanship of the Thai people and it remains the spiritual heart of the Kingdom. Within the palace complex are several impressive buildings including several throne halls and the iconic Wat Phra Kaew - or Temple of the Emerald Buddha, which contains the greatly revered Emerald Buddha that dates back to the 14th century. #thailand #travel #thegrandpalace #chaophrayariver #bangkok #bangkoktravel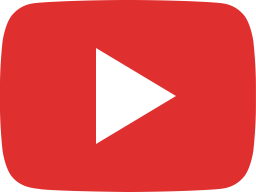 Anoogo - An Expat success story in Thailand
Anoogo is one of the most innovative expat success stories you'll find in Thailand. Their Apparel design and manufacturing operation – located near Bangkok's Seacon Square Center – consists of a team designers, sewers and printers who utilize some of the latest technology for cotton & sport polyester printing as well as a whole range of merchandise for their clients. Baret and Vic Lepejian developed their interest in visual arts at their parent's Burbank California photo lab when they were children and their business brand Anoogo is taken from their parents first names. Famous customer faces adorn the walls at the factory. So if your business needs branded merchandise, apparel or signage - or like me you want to create your own shop online, then Anoogo is the go to place in Thailand. www.anoogo.com #thailand #expat #expatlife #anoogo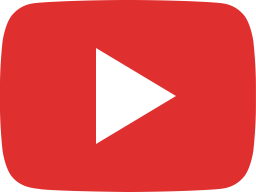 Lasik Surgery in Thailand
If you have always dreamed of improving your vision, then Thailand is now one of the world's best destinations to consider for a medical holiday. The top benefits of having Lasik surgery in Thailand include state of the art procedures at award winning hospitals like Thonburi Bangrummuang, usually at a fraction of the cost you'll pay in your own country. Combine that with the great service Thailand is famous for and an idyllic destination to recover in and your eyes will be well and truly opened. The end result will most likely ensure you have a whole new outlook on life. #lasik #lasikthailand #eyesurgery #thailand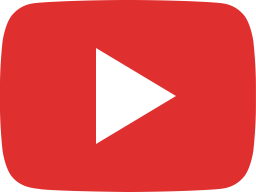 Thailand Yacht Show 2022 - Booming sales and glamour in Pattaya!
Could Thailand be the new Caribbean? That possibility may be just over the horizon. From electric motorboats to mulit-million dollar cruisers, the annual Thailand Yacht Show is one of the best places to either shop like an oligarch or just gaze and dream. It's been two years since the last Thailand Yacht Show hoisted its sails in the Land of Smiles, thanks to a Covid enforced break, but now it's back with the first event held recently in Pattaya. Ironically in the midst of the pandemic, international boat sales have boomed and the team behind the event believes the future potential for super yacht charters in Thailand is enormous – now that legal chartering has finally been approved by the Thailand Government. Raine Grady & Darren Abrahams grabbed their hats & sunscreen and went to explore all the glamour & fun of the show. #thailand #yachtshow #boatshow #pattaya #boating #yacht #thailandtravel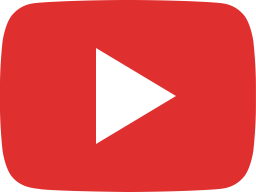 Thailand's Dental expertise is attracting Worldwide Visitors!
When it comes to digital dental expertise, Thailand is attracting visitors from around the world in search of first class care, fast treatment and affordable prices. The latest in dental technology is attracting a lot of attention at Thonburi Bamrungmuang's Digital Dental Center in the heart of Bangkok. This is the only fully Advanced Digital Dental Center in the city. The Center makes use of advanced CAD/CAM 3D dental technologies to design and create dental implants for patients with high precision and speed. In general, patients can obtain their dental implants within a mere 4 hours. This means that combining a holiday with a crown or implant treatment has suddenly become something to really smile about. #dentistthailand #dentist #thailand #dentalimplants #dentalcrowns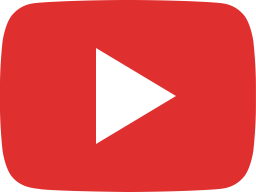 Classic cars and luxury yachts bring the crowds to Pattaya
Our destination was the sparkling Ocean Marina in Pattaya for the Thailand Yacht show 2022, the first such event in Thailand after a two year pandemic closure. Besides the impressive array of vendors and vessels of all shapes and sizes, there was also plenty on offer for those who prefer their fun on dry land with a nice set of wheels. A stunning collection of around 40 classic cars offered the perfect lifestyle complement to the luxury boats moored nearby. We meet several of the proud expat classic car owners! #classiccars #classiccarshow #pattaya #thailandyachtshow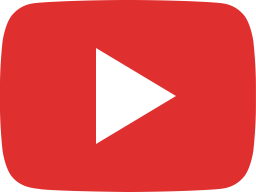 Koh Lipe - Thailand's extraordinary hideaway Island
Koh Lipe is a fabulous small island paradise on the rugged coastline of the south Andaman Sea in southern Thailand. On a clear day you can see the Malaysian Island of Langkawi across the waves. It is now one of the top 'must-see' trending hideaway islands boasting three main white sandy beaches, clear turquoise waters, a jungle interior, chilled-out bars, and a friendly vibe. Our idyllic home for the next few days was the Mali Resort Sunrise Beach. It may have taken us a bit longer to get there, but it was a stunning destination and well worth the effort. #islandparadise #island #holiday #paradise #kohlipe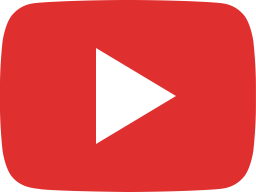 IN VITRO Fertilization in Thailand
Thailand is on the international map as the go-to destination for In-vitro Fertilization. For example, the excellent IVF Center at Thonburi Bamrungmuang Hospital offers the full spectrum of fertility options, including Next Generation Sequencing, and ICSI (Intra-cyto-plasmic Sperm Injection) where carefully selected sperm is injected into each egg to increase the success rate. Thanks to the technology available here, clinicians can improve in-vitro fertilization success rates and reduce the risk of severe inherited genetic disorders. The center offers various treatments for infertility, embryo development and incubation and genetic testing, reducing the time needed to achieve pregnancy. #invitro #invitrofertilisation #invitrofertilization #thailand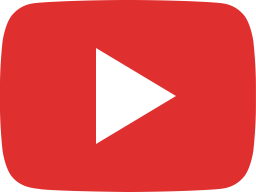 Thailand Yacht Show is back! Ocean Marina Pattaya - June 9-12th 2022
The pandemic has not affected the boating industry and has in fact continued to be booming! Boat builders are now struggling to keep up with the demand from customers wanting to enjoy the freedom of the high seas. Riding this wave, after an absence of two years, the Thailand Yacht Show has hoisted its sails and is about to set its sights on both Pattaya and Phuket. Andy Treadwell, CEO of the event's organiser – Verventia - is set to open the 6th edition of the government-initiated Thailand Yacht Show 2022… …at the largest full-service marina in Asia, Pattaya's Ocean Marina - from June 9 till 12. #thailandyachtshow #boatshow #boatexhibition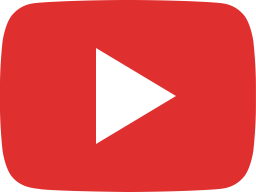 Bangkok - Unique "A Night to Remember" Charity Concert
For an Expat there is always the exciting challenge of working abroad but there is nothing that compares to the joy of going home. Ja Wuttithamrong spent 20 years of her life away from Thailand pursuing her media & education career and her love of community projects. After returning to Thailand in 2020, right at the start of the global pandemic, Ja also returned to her love of helping others and formed her new company Kula to do just that. Kula aptly means Community in Sanskrit. Kula is organizing a unique 'Night to Remember' charity concert in Bangkok on June 3 – A gala black tie dinner at the Park Hyatt Hotel which will feature a silent auction, the award winning Thai Youth Orchestra, and two Harvard Capella groups from the USA, the Harvard Krokodiloes ….. and the Radcliffe Pitches.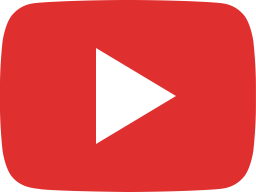 Expat Dental Open Day - June 6 & 7 - Free Consultation
If you are looking for the latest in dental technology, affordable prices and fast turn-around implants or crowns, then don't miss the Expat Open Day at Thonburi Bamrungmuang's Digital Dental Center. This is the only fully Advanced Digital Dental Center in Bangkok. On June 6 & 7, members of Thailand's Expat Community are invited to be the centers special guests and enjoy FREE dental consultation by the team of dental specialists. Special guests will receive Open House gifts and limited discounts. OPEN HOUSE: June 6 -7, 2022 From 9:00 AM to 5:00 PM You can also book in advance for a special free consultation ADDRESS:: Digital Dental Center 2nd floor Thonburi Bamrungmuang Hospital Bangkok For an advance reservation, please contact: Email: digitaldental@thonburibamrungmuang.com LineID: @digitaldental Whatsapp: 084-2283682 Tel: 02-2207999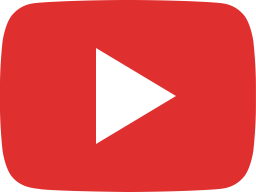 Good News! - Thailand fully opens for International Travellers
Thailand is now much more accessible for international travellers! Thailand's Centre for Covid-19 Situation Administration (CCSA) has ended the Test & Go and has made the Thailand Pass system much easier for foreign arrivals. The Test & Go scheme will no longer be used from May 1 Entry rules for vaccinated travellers from May 1: International travellers who are fully vaccinated will no longer be required to show proof of a pre-arrival negative RT-PCR test nor undergo an arrival test. They are still required to register for a Thailand Pass (via https://tp.consular.go.th/) with a Certificate of COVID-19 Vaccination and an insurance policy with coverage no less than US$10,000 (reduced from US$20,000). Once arriving in Thailand, they will be allowed entry and are free to go anywhere in the kingdom. Entry rules for unvaccinated travellers from May 1: International travellers who are unvaccinated or are not fully vaccinated will also no longer be required to show proof of a pre-arrival negative RT-PCR test nor undergo an arrival test. They are required to register for a Thailand Pass with a 5-day hotel booking and an insurance policy with coverage no less than US$10,000 (reduced from US$20,000). Once arriving in Thailand, they must proceed to undergo the quarantine for 5 days and undergo an RT-PCR test on Day 5. Exception is made for unvaccinated travellers who are able to upload proof of a negative RT-PCR test within 72 hours of travel via the Thailand Pass system, they – like those fully vaccinated – will be allowed entry and are free to go anywhere in the kingdom. So now it's time to start planning your next visit to the Land of Smiles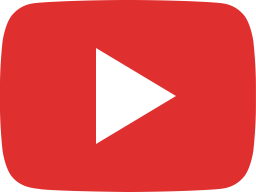 Bangkok Pet Cafes to brighten your day!
In big cities like Bangkok, where space is limited, finding a pet friendly café is a godsend for animal lovers. And for those who don't have the space or the permission to have a pet of their own, there are now dozens of venues in the city that provide both human treats and a café full of furry or feathered friends to brighten up your day Happy Bird's Day Ekkamai Soi 6 Alley, Sukhumvit 63, Bangkok Dog in Town Ekkamai Soi 6 Alley, Sukhumvit 63, Bangkok The Fairy Door RainHill, cnr Sukhumvit 47, Bangkok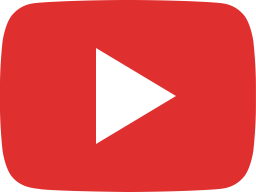 Train Trip adventure ideas in Thailand
Taking a train journey in Thailand is both an enjoyable and an affordable experience. Most journeys begin at Bangkok's Iconic Hua Lampong central station. This historic landmark was designed by an Italian architect in the Neo-Renaissance style and opened in 1916. From this hub you can journey throughout Thailand. You can take a 3rd class train to Kanchanaburi and the famous bridge over the river Kwai for only Baht 40- or $1.20 one way. A journey to Udon Thani in Isaan, Thailand's North East, might take you across the famous Pasak Cholasit Dam - the largest reservoir in Thailand's central region, and a royal initiative by His Majesty King Bhumibol. This is a key rice growing region of Thailand. The State Railway of Thailand offers several special excursions each year for visitors who want to capture the beauty and expanse of the dam. You can climb off and explore further if you want or just enjoy the round trip. There are plenty of food vendors on hand to ensure you have enough sustenance for the journey. The 3rd class carriage journey is Baht 211- or about $6.50 each way. The journey from Bangkok to the seaside resort of Hua His is one of the most popular in Thailand.  For Baht 44 or $1.33 each way you can journey to one of the oldest and loveliest railway stations built during the reign of King Rama Six. Make sure you grab a snack from a track side vendor.   From here you can explore the lovely seaside town…..before venturing back to the train and another journey.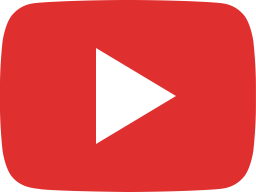 Bangkok's only beach and a totally unique River Party Boat
Bangkok is home to many cool places to party but this would have to be one of the most unique perched on the banks of the river in the city heart. To get here, it's a good idea to take the BTS skytrain to the Saphan Thaksin station. Then take a leisurely walk along Chareon Krung Road towards Soi 57. You can explore the shophouses and temples along the way. This is one of the oldest parts of the city and is rich history. Opposite Soi 57 you'll see the entrance to the old Bangkok Dock. Walk through the entrance and down to the river. The quirky Bangkok Island awaits! You can relax with a cocktail on shore or head aboard for sunset on the river. The space is huge and available for private parties or corporate events. Bangkok island boat will hold 320 people and is also capable of cruising up the Chao Phrayah river for music events and even weddings. There are also special cruises with DJ's, live music, food & drinks. On a regular day, entry is free. So why not experience some city life, island style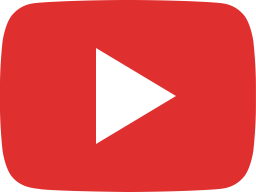 Thailand's famous Maya Bay "The Beach" Re-opens
Thailand's iconic Maya Bay (made famous by the Leonardo DiCaprio movie The Beach) has finally reopened to visitors after four years of closure. But there are new visitor rules. In the past, this little piece of paradise, located in Mu Ko Phi Phi National Park, was attracting around 6000 people every day. Yet at only 15 meters-wide and 250 meters-long, the small bay quickly became a victim of its own popularity. Initially, the closure was meant to last four months but after 4 years of rejuvenation vaccinated tourists are now welcome back. As of now, visitors are capped at 300 people in one of seven or eight shifts per day between 10am and 4pm—in effect limiting the daily total to 3000 people.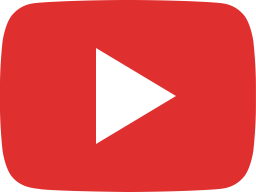 Bangkok's famous Chatuchak Market is back!
Visitors and residents to Bangkok have been making their way back to the city's famous Chatuchak market now that Covid restrictions have eased. While some vendors have not returned, the market is once again humming with life. From a huge variety of clothing stalls, to handicrafts, household goods, pets and food Chatuchak remains a must-see on any visit to Thailand. There are also many cool venues here where you can grab a drink or a snack, sit back and watch the people traffic. Chatuchak is still arguably the largest market in Asia and without a doubt still one of the best.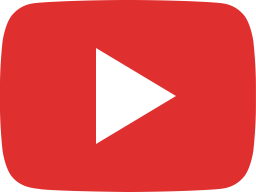 John Cleese visiting Bangkok on a one-night comedy Tour!
Still on tour at the age of 82, John Cleese will visit Bangkok at the Impact Exhibition Hall on January 11 , 2020 for his one night show "Why there is no Hope" . Our reporter Raine, and the team from Bangkok Expats, Max and David, were lucky enough to meet him together in advance via Zoom. He has delighted lovers of comedy across the world for generations. Whether he's walking or talking, John Cleese is one of the world's favourite funny men when it comes to silly slapstick and irreverent wit. From Monty Python's madness in the 1970,s …, to the brief but unforgettable Fawlty Towers, from the fun of a Fish Called Wanda…., to Q in James Bond - Die Another Day ...... to Nearly Headless Nick in Harry Potter