Koh Lipe | Thailand's Enchanting Paradise Island
It's not the easiest place to get to, but that's part of Koh Lipe's appeal.
From Bangkok you'll take a 2 hour flight flight to Hat Yai, then a 2 hour van to the PakBara Pier and then up to a 2-3 hour speed boat the island. There are other routes, but this is the most common within Thailand.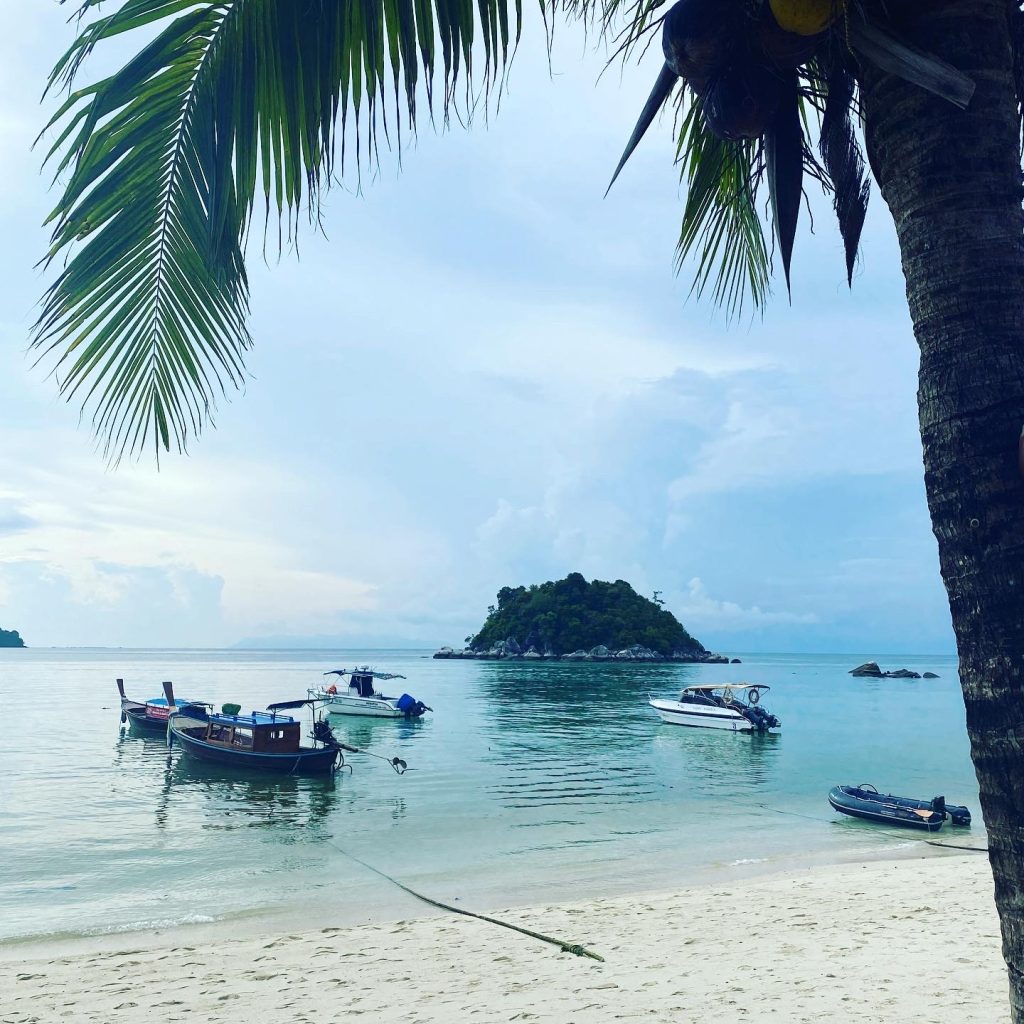 Is it worth it? We would have to say, absolutely!
Nestled in the turquoise waters of the Andaman Sea, Koh Lipe is a jewel in the crown of Thailand's stunning islands. With its powdery white sands, crystal-clear waters, and laid-back atmosphere, this captivating destination has earned a well-deserved reputation as a tropical paradise.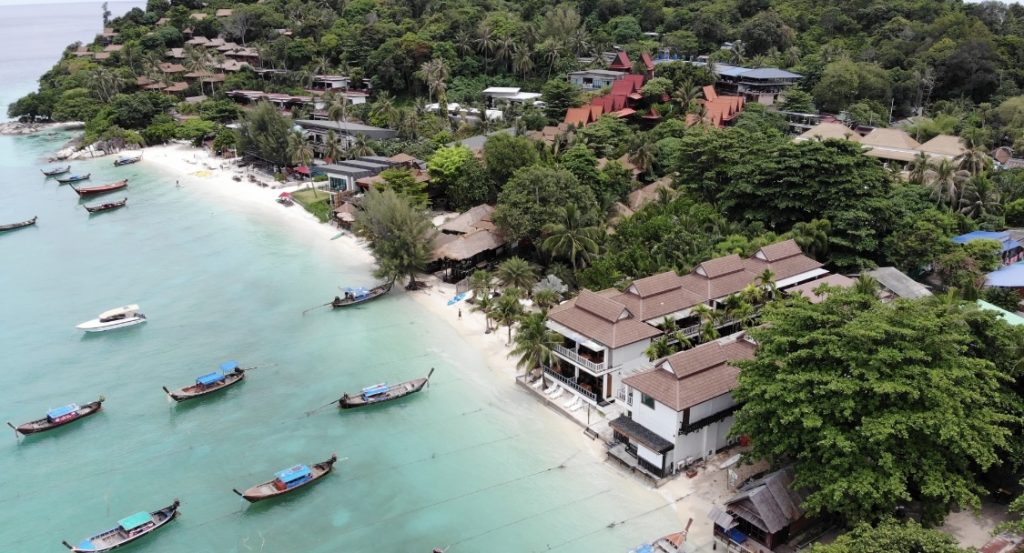 Koh Lipe offers an escape from the overcrowded beach destinations, maintaining its serene and laid-back atmosphere. The island's small size, absence of motorized vehicles, and emphasis on preserving its natural beauty create an intimate and calm environment. Strolling along the pristine beaches, such as Sunrise Beach and Pattaya Beach, allows visitors to connect with nature and feel truly at peace.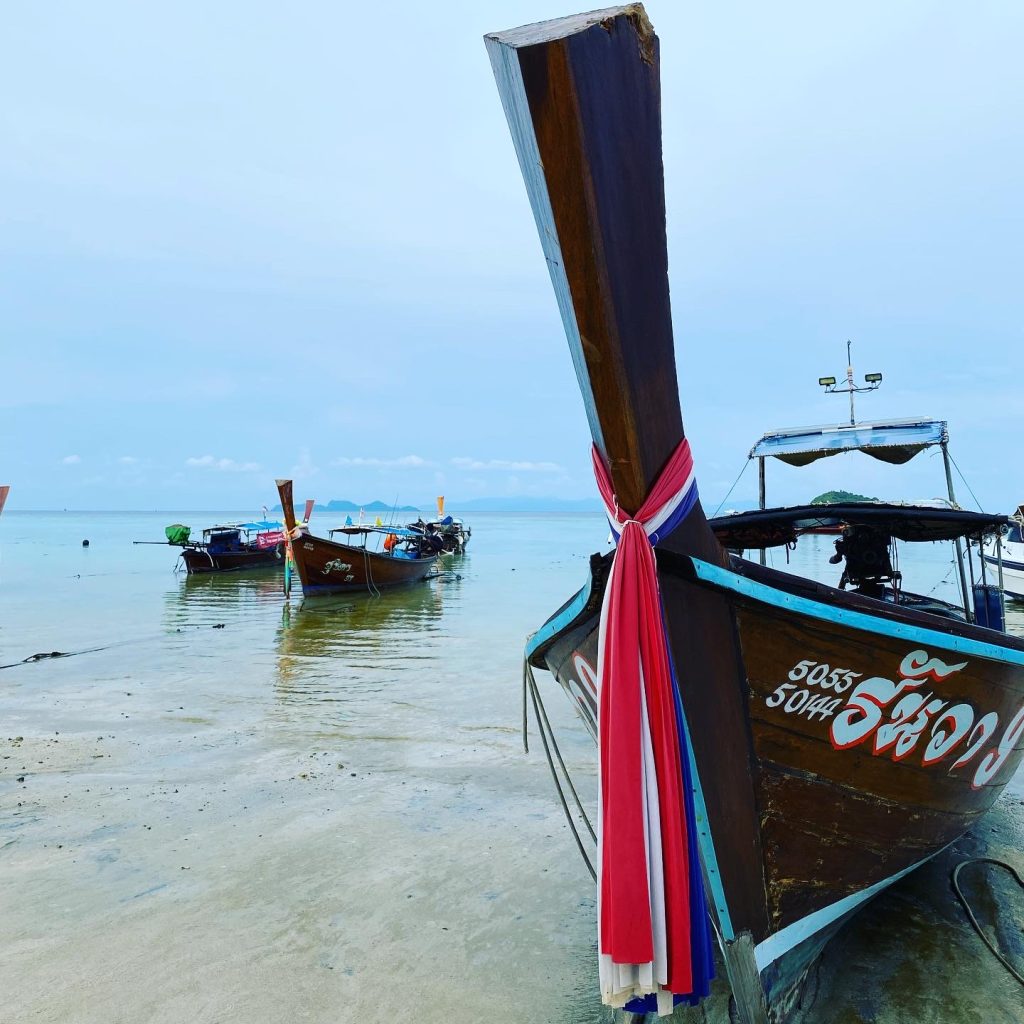 Beneath the crystal-clear waters surrounding Koh Lipe lies a vibrant and diverse marine ecosystem. Grab a snorkel and mask, and immerse yourself in an underwater wonderland filled with colorful coral reefs and tropical fish. The nearby Hin Ngam Reef and Jabang Reef are excellent spots for snorkeling, where you can witness a kaleidoscope of life beneath the waves, including clownfish, stingrays, and sea turtles. The calm and warm waters make Koh Lipe an ideal destination for snorkel enthusiasts of all skill levels.
Prepare to be mesmerized by the kaleidoscope of colors that paint the sky during the breathtaking sunsets on Koh Lipe. Head to Sunset Beach, aptly named for its unobstructed views of the setting sun, and witness nature's celestial masterpiece. Sit back, relax with a cocktail in hand, and let time slow down as the sun's golden hues dance on the horizon. There are numerous cool beach bars where you can sip a cocktail and watch the horizon. Check out the very Instagram-able Zodiac Beach Bar and the rustic Sea-La-Vie.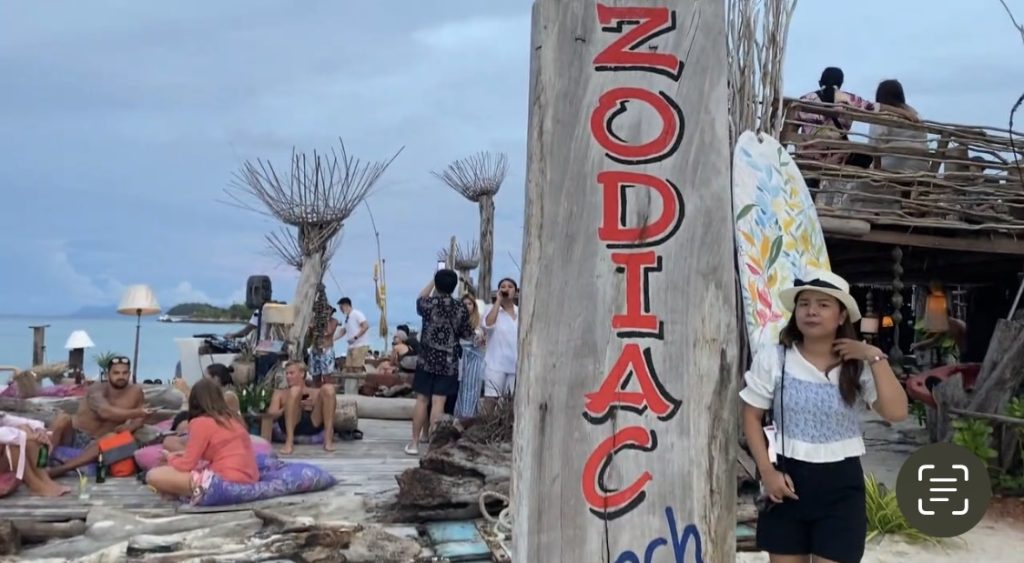 Koh Lipe's walking street, located in the center of the island, comes alive in the evenings, offering a delightful blend of local cuisine, shops, and entertainment. Delve into a culinary adventure as you sample traditional Thai dishes, fresh seafood, and fusion cuisines at the numerous restaurants and street stalls lining the bustling street. Browse through vibrant market stalls offering a range of local crafts, clothing, and unique souvenirs, or simply find a cozy spot at a beachfront bar and enjoy the lively atmosphere. Plenty of very chilled weed bars if that's your thing.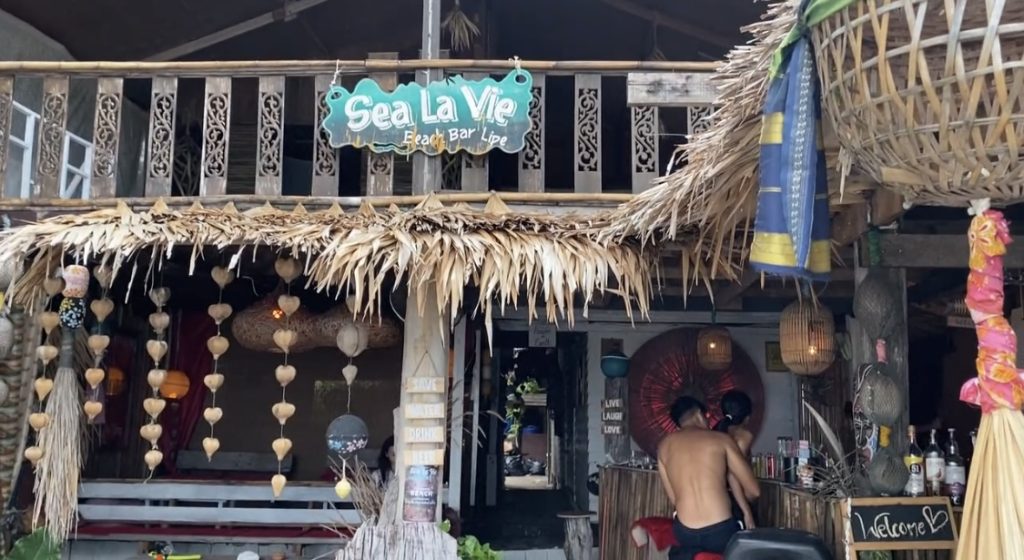 Koh Lipe serves as an ideal base for visiting nearby islands, each with its own unique charm. Embark on a day trip to the Tarutao National Marine Park, which includes stunning stops like Koh Tarutao and Koh Adang. You can explore pristine beaches, hike through lush rainforests, and marvel at the diverse marine life. Alternatively, take a long-tail boat to the picturesque islands of Koh Hin Ngam or Koh Yang, known for their striking rock formations and quiet beaches.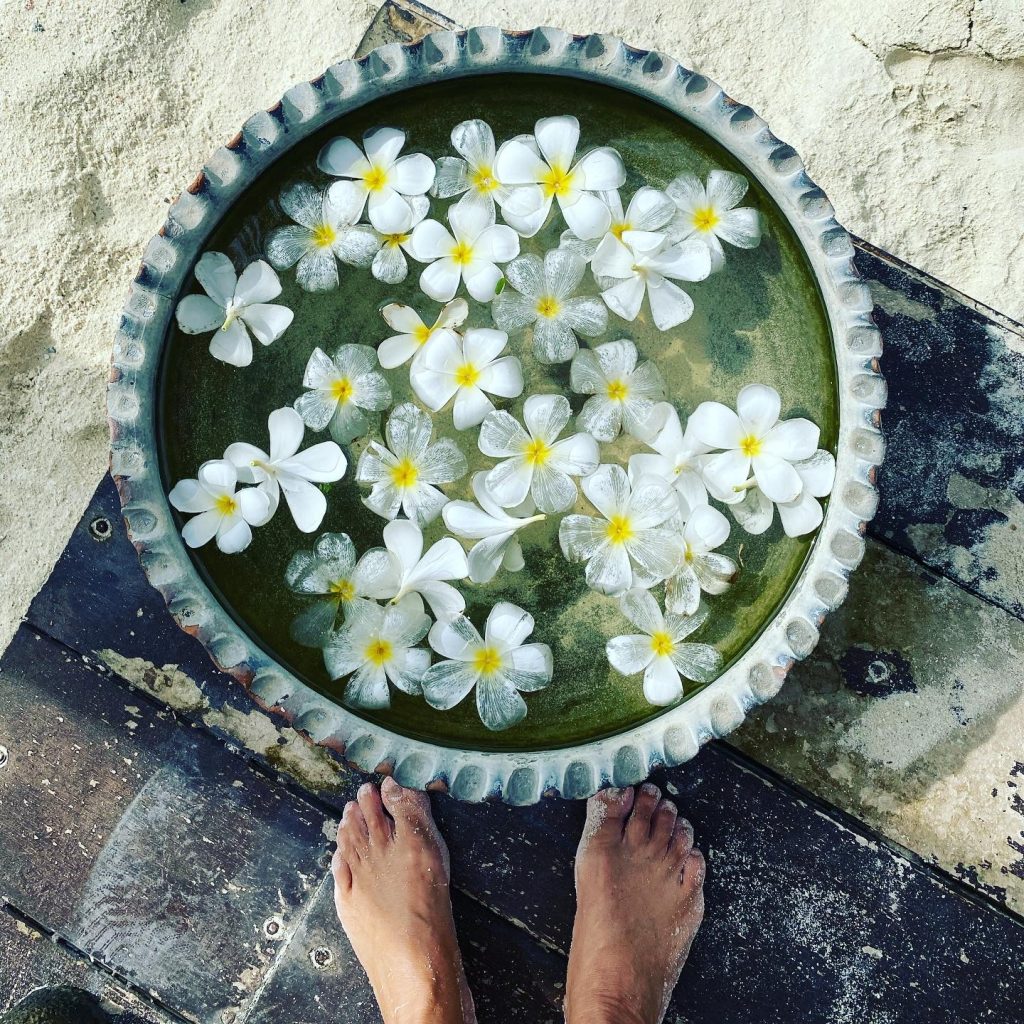 Koh Lipe boasts a range of accommodation options, from budget-friendly beach bungalows to upscale resorts offering complete relaxation and luxury. Many beachfront accommodations offer stunning views of the Andaman Sea, allowing you to wake up to the gentle sound of waves lapping at the shore. Serene settings combined with warm Thai hospitality create a truly unforgettable island experience.
Our retreat was the lovely Mali Resort on Sunrise Beach.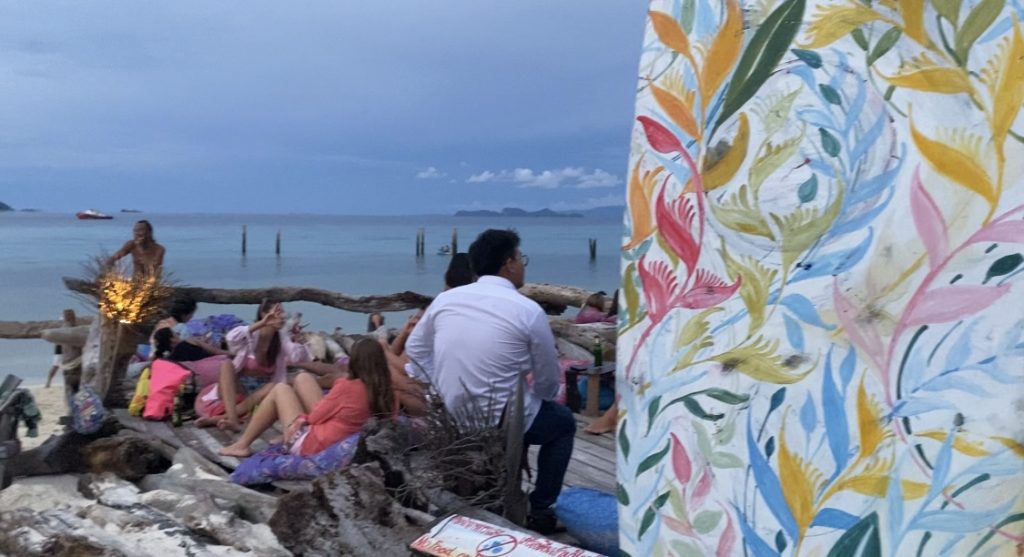 Whether you're seeking blissful beach days, world-class snorkeling, vibrant street life, or stunning sunsets, Koh Lipe promises an unforgettable journey in one of Thailand's most enchanting destinations.
It might take a day to get here, but an unforgettable destination awaits.